1. Benefits of using Solar Energy System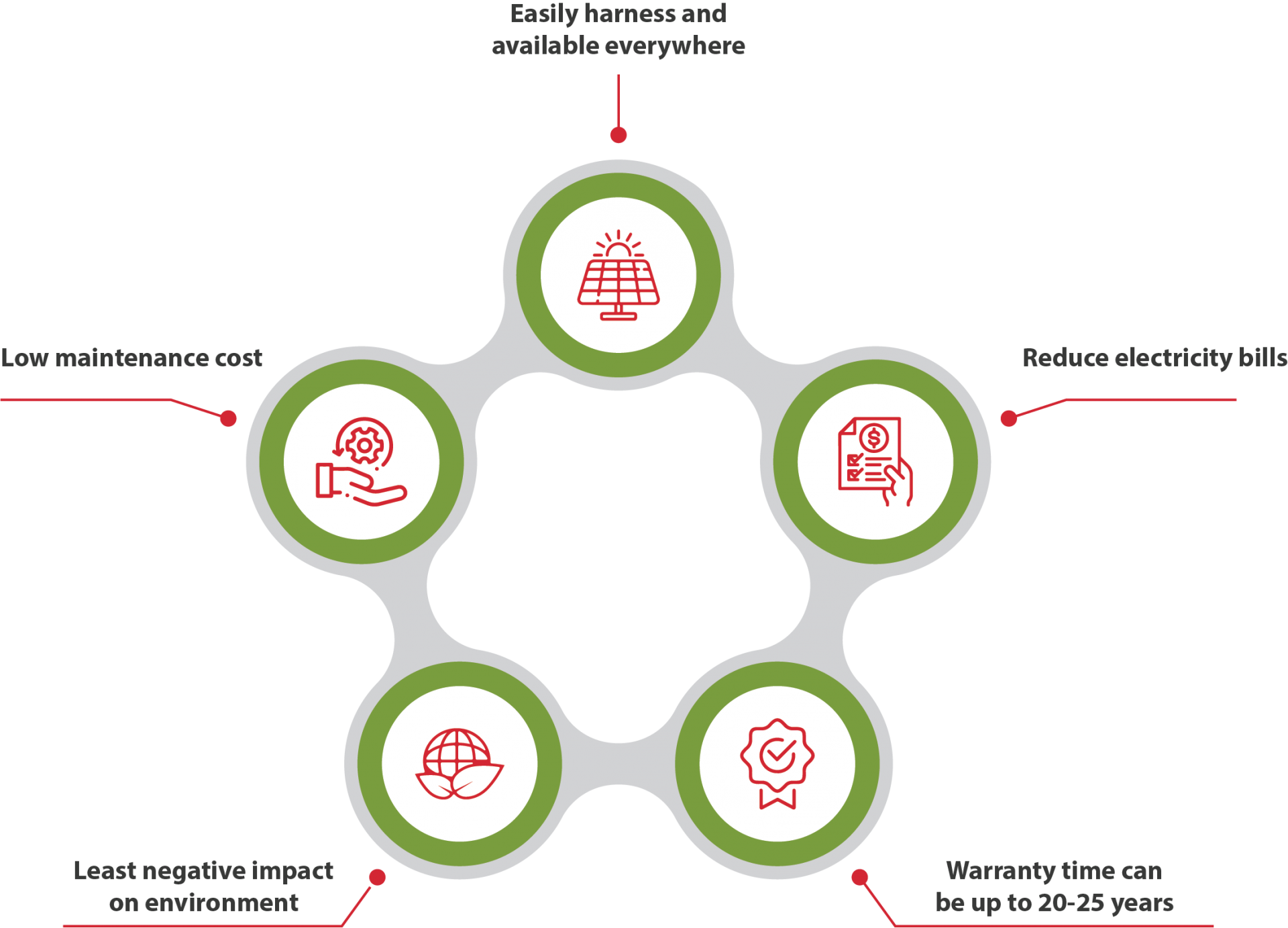 2. Solar Rooftop System Technical Background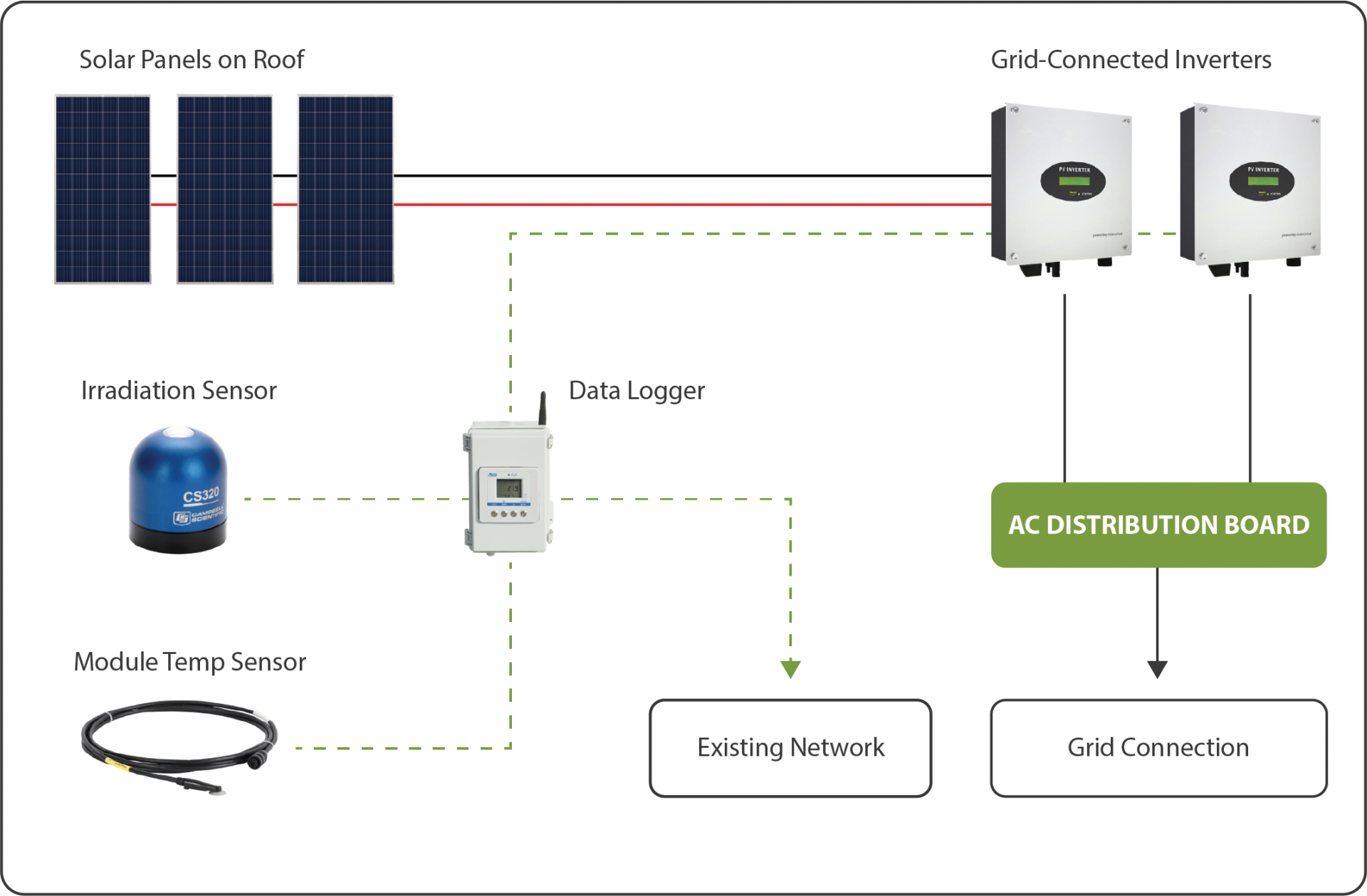 SYSTEM COMPONENTS
Solar Modules or Solar Panels

Grid-Connected Inverters

Mounting Accessories

Monitoring System, Sensors

DC Fuse Combiners & DC Cables

AC Switchboards/Switchgears & AC Cables

Surge Protection Devices

Permanent Anchor Points, Fall Arrest Systems

Revenue Metering
SYSTEM DESCRIPTION
The solar panels convert solar energy into electricity in DC form (Direct Current).

The DC electrical energy is converted to AC (Alternate Current) power by the inverter/power conditioning unit which is connected to the power grid through AC distribution board.

The AC power output can be measured through metering panel connected to it.

The AC output can be synchronized with the grid and the electricity can be exported to the grid depending upon solar power generation and local consumption
3. Solar Rooftop Project Stakeholders
MANUFACTURING PLANT
No additional cost is required, only lend the roof for Solar Investor to install.
Reduce a large number of operating cost by purchasing electricity for lower price from solar system than from power grid.
Full access of solar system after project life-span or can be removed from Manufacturer's rooftop by Investor depending on Manufaturer's desire.
GREEN ENERGY INVESTMENT FUNDS
Global experienced Owner/Investor in Solar Energy Field.
Guaranteed Project life-span is 20-25 years.
Competitive electricity price compare with purchased from power grid.
Performance monitoring, operating & maintenance for system within a project life-span.
CTCE AS EPC CONTRACTOR
High competence and experienced in detail design and construction.
Perform a strict HSE Management System and closely supervise sub-contractor & worker to prevent accident.
Receive strongly support in engineering from leading company in solar field.